Making Money With Old Iron: The 1996 Buick Roadmaster
By Steve Lang on September 5, 2017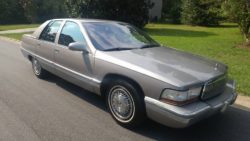 It's one of my favorite cars. Don't ask me why. Engine straight from a Vette. Rear wheel drive as God rightfully intended. Big trombone case red seats that are as fluffy as a cotton candy machine, and a ride that Norman Rockwell would approve of.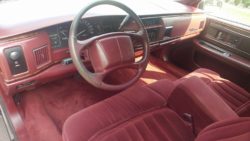 Buick cars have come a long way since the 90s. While the modern incarnations offer lots of extra features (check out Conklin Buick GMC for an overview of the latest models) it's still the enduring spirit of this iconic brand that keeps people coming back for more.
This late great Roadmaster has 209,000 miles and nary a check engine light or mechanical issue in sight. It rides great. The cosmetics? Amazing. No rips. No hanging headliners. Not even a cracked dashboard thanks to a life inside a garage and an owner who cared. I'll tell ya, if gas were only $1 a gallon this would have already been in my garage until I became a great grandpa. It rides like a 1950s version of heaven but with gas treading $3 thanks to hurricane season, it's hitting the road; especially since I can't afford a big car addiction.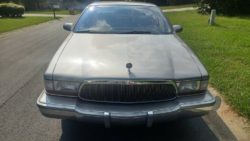 So how can I make this much metal make money? I have three options here in Georgia.
Rent: A few years ago, I tried renting a 1994 version of the Roadmaster for weeks and nobody would touch it. "It's too big." "A V8? No, I can't afford the gas bill." Every time this car was parked besides a Park Avenue or Bonneville, it was left alone. You would think that this would be the ultimate of rentals? Well, let me fill you in on something. Women hated them and men… went straight to the Bonneville. The dowdy styling of the exterior combined with the Shamu inspired Caprice side profile couldn't quicken a pulse.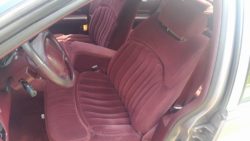 Finance: This would be the perfect retiree vehicle. Except it's too big, consumes too much gas, and well… most retirees don't finance their rides. A young person wouldn't give it much street cred, yet, and middle aged folks are too busy trying to make ends meet. The Roadmaster may offer more space and power than an SUV from the same era. But it doesn't have the high seating position or the pseudo-tough styling. It's an older car for older folks… and therefore…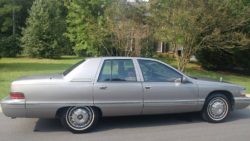 Sell: Yep, I'm selling it. But here's the surprise. The last one I had sold to a young guy in his early 20's.
Why? How? Huh? Well it all comes down to some very creative advertising. The Vette engine. The Caprice rep. Great pictures of great seats… it went something like this…
?CORVETTE ENGINE – 260 HORSEPOWER – LEATHER – BUICK ROADMASTER LIMITED?
This Buick Roadmaster is the same exact vehicle as a Chevrolet Caprice .
However it comes with…
? 260 Horsepower – Corvette LT1 Engine
? A far better Leather Interior
? Premium Surround Sound
? Four Wheel ABS – Cruise – 158k original miles
? Enough space in the back to start a family
We can be reached at….
We have 100% positive Ebay feedback (username: …) as well as low (but firm) prices.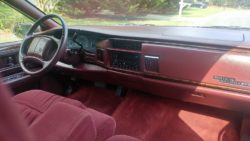 At $1995 it was out the door. This one though is as mint as the other one was green. I'm aiming for $2995 and honestly, I don't think it'll get there. You would think a car that once attracted the most affluent clientele in GM's lineup would be worth more. Perhaps it is. But after sitting around and taking these pictures it's time to slap a good price on it and send this Q-ship on another maiden voyage. I love the car. But I'll never regret the profit.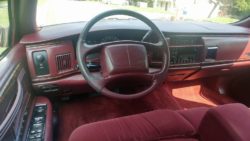 Facebook