Ford Taurus Reliability : America's Cheap Car All-Star
By Steve Lang on April 4, 2018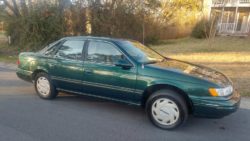 Sometimes reliability isn't quite what you think it is when it comes to cars.
Like that high school sweetheart who doesn't age that well, some models that once had a golden reputation for value quickly become rolling money pits once they get out into the open road and hit the rough pavement of daily driving.
The Ford Taurus is one of those cars, but it's certainly not the only one. In fact, nearly every best selling car of the past 30 years has experienced the same battle.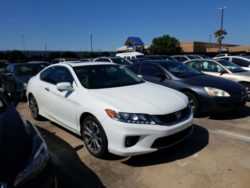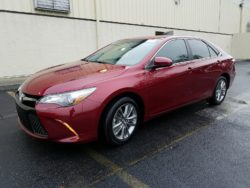 Only three models have been America's best-selling car since 1989. The Honda Accord, the Toyota Camry, and the Ford Taurus. Hundreds of American suppliers have joined in that effort to make these popular cars rolling pieces of automotive Americana.
But when it comes to long-term quality, a best-seller isn't always a good deal. Honda Accord transmissions from 1998 thru 2002 suffered from catastrophic failures that cost their owners thousands of dollars. As for the Toyota Camry, the decontenting of their models yielded some nasty engine and transmission issues starting in the 2007 model year that eventually lowered the long-term reliability from stellar to just plain average.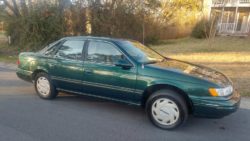 Just Because You're Popular Doesn't Mean You're Good
The Ford Taurus was America's best selling car from 1991 thru 1996 and when it comes to the legacy Big 3 automakers (GM, Ford, Chrysler) the Taurus was ranked #1 in sales for the entire 1990s.  You would think that such an honor would come from the Taurus offering unbeatable quality for the time period. But truth be told, the Ford Taurus was rental car fodder and a lease queen throughout the early-to-mid 1990s, and a horrific commercial flop beginning in 1996.
When it came to straight retail to the public, the Honda Accord was the true leader in sales right up until 1997 when the Toyota Camry became the dominant driveway presence in the annual best-selling car rankings. Why did the Taurus fail to overtake the Accord and Camry when it came to retail sales? Well, as of April 2018 we have nearly 16,000 Tauruses that have been inspected by ASE certified mechanics and the results are pretty damning.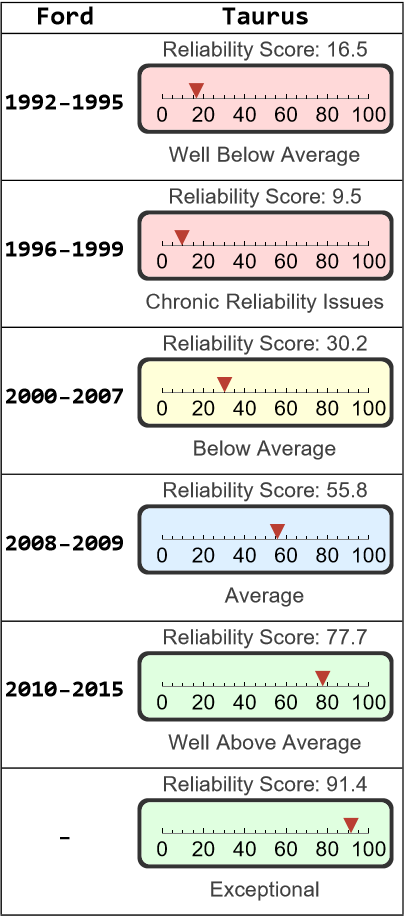 The Deeper Dive 
You would think that these low scores would represent a statistical catastrophe for the Taurus, and you would be mostly right except for one not so minor issue – age. Nearly every Taurus we have inspected that was built in the 1990s was at least 15 years old since our study began in January 2013. When it was finally traded-in, these cars were more times than not right near the end of their life, Most folks are simply not looking at any 1990s cars these days, which is why you see so many of these models on Craigslist that are worth more in parts than as a whole.
The truth is the Ford Taurus right up until the newest generation was just a cheap American car with an emphasis on affordable transportation. Nothing more, nothing less, and nothing wrong with that if you simply need a good ride on the cheap.
So Where's The Sweet Spot?
The Taurus does have one unique quality that makes it an amazing deal in today's marketplace if you fit the following criteria.
You don't drive a lot, as in 5,000 miles or less. The real world fuel economy is about 80% of a comparable Accord or Camry, so if you spend a lot of time in traffic, think again.
You look at cars as just basic A to B transportation and want a midsize car with a good safety record.
You're willing to buy a car that was owned by the government.
That last option is a golden ticket if you are among those who have what we can kindly call automotive apathy. Tightwads love Tauruses.  Over the years as a professional buyer and car dealer,  I have purchased a few dozen Tauruses, nearly all of which came from two sources – Govdeals and Public Surplus. Rarely do the 2007 and older models cost any more than $2000. Even if they have fewer than 100,000 miles on them.
The versions that usually inhabit the local and state governments tend to offer the most bulletproof powertrain of all. The Vulcan V6 overhead valve engine and the AX4N transmission which together can last well over 200,000 miles if you're looking to keep the fluids clean and do transmission drain and fills every two years and 15,000 miles. Why so many transmission fluid changes?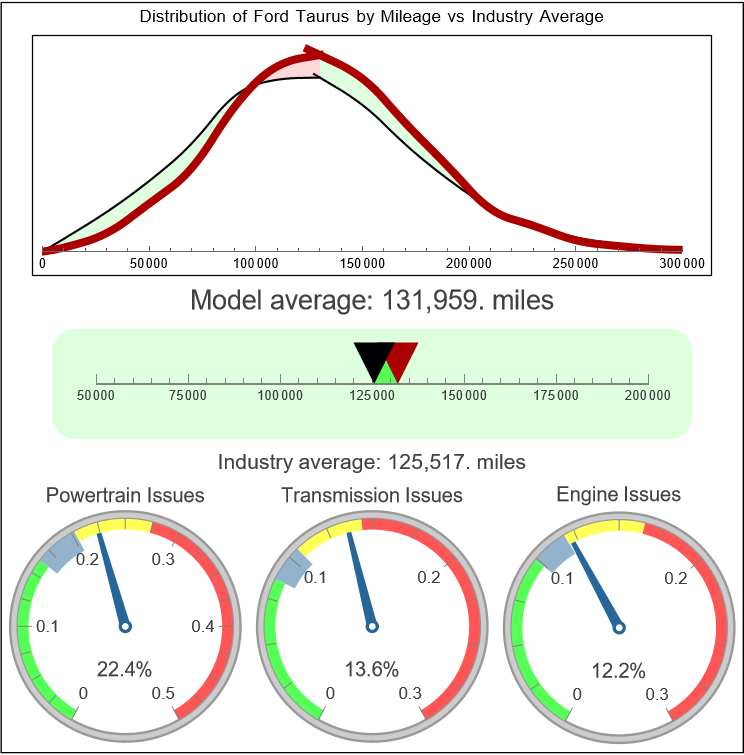 Because  most owners ignore transmission fluid changes along with any other maintenance that doesn't involve the annual replacement of your oil change stickers.  Approximately 1 in 7 of the trade-ins we see have transmissions that won't shift properly and over 1 in 5 have some type of major powertrain issue.
This is where your local and state governments come into play. Some will change out the fluid per the maintenance schedule in the owner's manual since they already have the maintenance facilities and mechanics to do the work, and others will generally just rag them out and toss out those worthless rags to the public for pennies on the new car dollar.
Your goal if you want to buy a dirt cheap car is to find out what's been done to that vehicle. If you contact the Maintenance Supervisor or head of the Purchasing Department, nine times out of ten you can get the information you need when it comes to maintenance. You also better show up in person and inspect the car yourself. I have seen these cars molderize in backlots where parts were stripped off to keep the rest of the government fleet running.
One Other Bright Spot – The Current Ford Taurus
If you're looking at the newest Taurus, that's the one worth keeping. If we were to separate this full-sized version, which shares absolutely nothing with the older midszie family car other than the name, you would find a shockingly reliable car that hits 'em where they ain't when it comes to value.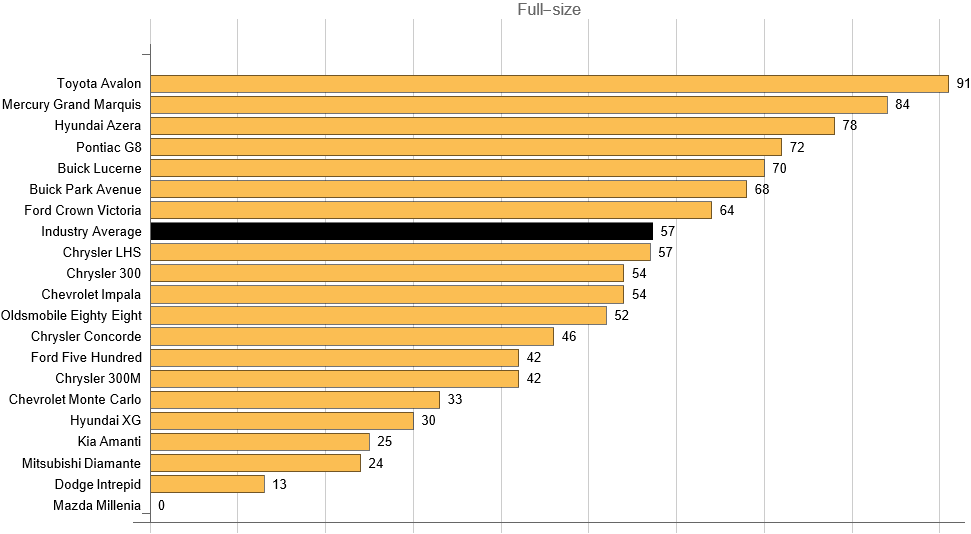 On this chart the current Ford Taurus, which scores a 75, would be ranked 4th out of 21 if we separated it out. A healthy argument can be made that it may be the best full-size car value out there if you're not into the geriatric inspired interiors of the Avalon, Grand Marquis, or Azera.
So you want a cheap car that has been maintained by the book? Do a bit of research and due diligence. The Taurus certainly wasn't the best car in the USA when it came to long-term reliability. But a well-maintained one with low miles can give you an incredibly strong bang for the buck, and parts are generally dirt cheap. Just stick with those that have been given regular care and you may find a car for less than $2000 that can be a keeper.
Facebook