How Trust Influences The Cars We Buy
By Steve Lang on January 11, 2018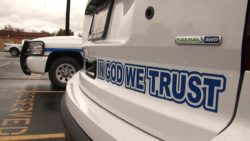 "Should I get a Toyota or a Honda?"
"Well, that depends on whether the prior owner took care of that car or not."
"Good point. But, um…  all things being equal, which one's better?"
Picking the right car is a lot like picking your favorite child. Yes, you may have a very slight bias deep inside your mind that you may want to desperately keep from getting out. Why? Because you want the best, and sometimes the right brand name doesn't lead to the right result.
The marketplace is merciless when it comes to trying to figure out 'the best'.  You can buy a name, buy with your eyes, or even buy blind, which is what a lot of folks do when they try to purchase a car on Ebay or some other online auction where the only commodity that matters is trust.
That trust is critical to everything you buy from a can of Coke to a $38,000 car. Whether you establish it through research and reason (and kicking the tires!), or whether you rely on the winds of faith alone (God help you!), trust is the ultimate ingredient in buying anything.
Let me give you two examples of how trust leads to very different used car values in the market place.
This Tuesday I bought two cheap cars for my dealership here in Georgia.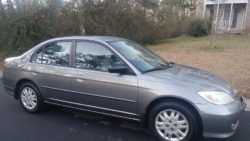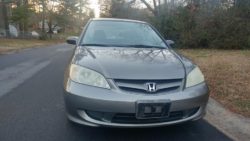 This 2005 Honda Civic LX is a rolling version of religion in my business. The Carfax is perfect with over 30 visits to a Honda dealer and it has no accidents.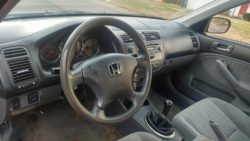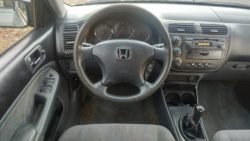 It looks as holy as it is rolling, with over 226,000 miles on the odometer and an interior that looks far more like a 100,000 mile car thanks to the fact that the prior owner had it garaged.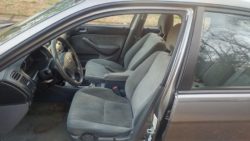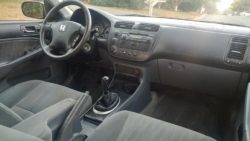 I bought it for $1700 plus a $225 buy fee. That's not cheap, but with tax refunds coming in the mail over the next few months this is a car that will likely be an easy sale.
This car is a very different story even though it was just as clean as the Civic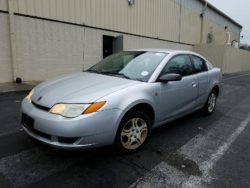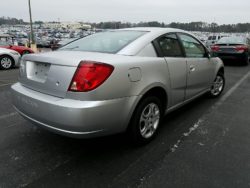 If you don't know what it is, don't feel bad. Way back in the early 1990s General Motors decided to launch a new car division called Saturn that would do battle with the small Japanese cars that were then dominating the entry level car market.
When someone you knew managed to save up enough money to buy their first car back in the 1990s, it was GM's hope that Saturn would bring those buyers back.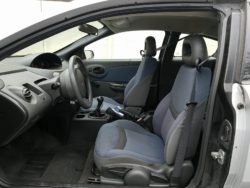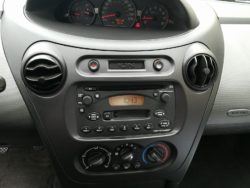 It worked, until it didn't. GM cut corners and made Saturn into a one-car auto division for nearly a decade. A lack of investment in a product will kill trust in due time. Even if a car can do the job, that doesn't meant it's worth buying in a market where the most popular models usually have the best reputations.
This 2003 Saturn Ion was the last new breath of fresh air that Saturn received in the entry level market before it became a marketer of me-too GM cars. The division folded in 2009 for good when GM filed for Chapter 11 bankruptcy. This was another strike against trusting the Saturn brand, that made most of its cars thousands of dollars cheaper than they should have been.
How much does this bad track record cost Saturn Ions in the used car market? Tons! The Saturn Ion is just as immaculate as the Civic. The seats have no stains. Those interior plastics have no cracks anywhere, and the long-term reliability of the Ion is above the average for every year that car was produced.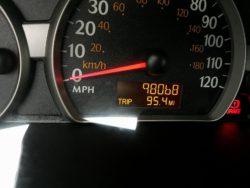 Both are great products, but there is one big difference between these two cars. The Saturn has only 98,000 miles on it, and yet it still sells for the same price wholesale as the more than twice as driven Honda Civic. As for retail price, I believe the Saturn will sell for the same $2500 to $2800 range as the Civic.
Yet it only has 98,000 miles on it. Nearly 130,000 miles less than the Honda Civic. What makes the difference? Trust.
The Honda Civic is still popular and sells in the hundreds of thousands. The nearly forgotten Saturn Ion sold only a third as much as the Civic during its brief time in the marketplace, and the Saturn brand went completely belly up nearly a decade ago. When it comes to new car advertising, you won't see Saturn and this effects the used car value of any Saturn out there.
So when someone tries to find a good cheap car on Craigslist, Autotrader, or Facebook, guess which name means more to buyers, and guess which one is a historical footnote?
If you want to hit 'em where they ain't and buy a good used car for a lot less money, you have to shop the discount bin. The Saturns, Mercurys, Pontiacs, and Scions may not have the golden reputations of their more popular siblings. But often times they give you the same level of quality and durability for a lot less money.
That's where you win. When you invest in those tools that give you a legitimate level of trust such as an inspection by an experienced mechanic, a Carfax history to help sort out the losers, and research that tells you the real-world reliability of the car, those are the ingredients that make the right recipe.
So having said that, you wanna buy a Saturn?
Facebook